what is music about really ?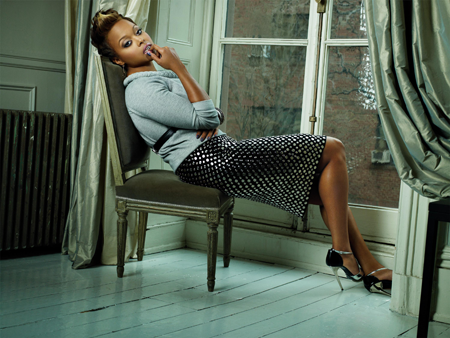 The music i like the most has gotten across a feeling in a way that i can i sympathize . . . empathize . One of the most slept on artist of this generation is Chrisette Michele . Believe me when i say this, because i say it with conviction .
Her songs embody the concepts of 'love' so eloquently . Her voice is gorgeous . Im not sure why she has not become more popular , but she is definitely an amazing artist . Maybe it's because she isn't your 'typical r&b' artist ... but that should be all the more reason to check her out . You may recognize her from Nas and Jay-z's tracks, she kills it everytime . She has been around forever and people need to check her out !! please ? lol .
chrisette michele -if i have my way.
chrisette michele - epiphany .
chrisette michele - love is you .